Venta material Tronair:
Mulas hidráulicas / Hydraulic Power Units

Gatos hidráulicos / aircraft jacks
GPU's

– Ground Power Units – Start Pac
Official distributor for Spain, Portugal and Andorra – startpac.com

https://startpac.com
Portable Power Units
DESIGN, MANUFACTURE AND MAINTENANCE
AIRCRAFT ENGINE TEST FACILITIES FOR
Turbojet Engines

Turbofan Engines

Turboprop Engines

Turboshaft Engines
FUEL ACCESSORIES TEST RIGS FOR
Fuel Controls

Fuel Pumps

Fuel Valves

Fuel Nozzles
OIL ACCESSORIES TEST RIGS FOR
Oil Pumps

Propeller Pitch Controls

Gearboxes
ELECTRICAL ACCESSORIES TEST RIGS
ELECTRONIC ACCESSORIES TEST RIGS
Electronic control Boxes

Electronics Engine Controls
PNEUMATIC ACCESSORIES TEST RIGS
HYDRAULIC ACCESSORIES TEST RIGS
GROUND SUPPORT INSTRUMENTATION
Automatic Wire Tester for aircraft harness

Auxiliary Power Units
Portable Data Acquisition System for Altitude Tests
UNIVERSITIES:
Virtual engine test bench for aviation training students or other areas of engineering. Request information.
  Diseño y fabricación de:
instrumentación de apoyo en tierra.

bancos de pruebas con dinamómetro y hélice de motores turborreactores, turbofanes, TURBOHELICES y turboejes.

bancos de pruebas de componentes y accesorios de combustible, (controles de combustible, bombas de combustible, valvulas de combustible, inyectores de combustible, etc)

bancos de pruebas de componentes y accesorios de aceite, (bombas de aceite, reguladores de paso de helice, cajas de engranajes, etc)

bancos de pruebas de componentes y accesorios eléctricos/electrónicos y electromecánicos (caja electrónica de regulación, comprobación de cableados, generadores y arrancadores, apu's, etc)
Sistemas de Adquisición de Datos.
Tenemos desarrollado un moderno y potente sistema de adquisición y análisis de datos configurable.
Sistemas de control avanzados.
Gran experiencia en el desarrollo e implantación de sistemas de control basados en PLC´s.
Electrónica.
Realizamos el diseño y la fabricación de equipos específicos ajustados a las necesidades de cliente.
Mecánica.
Hemos diseñado y fabricado diversos elementos mecánicos mediante las más modernas técnicas de diseño en 3D.
Hidráulica y Neumática.
Diseñamos e instalamos circuitos de agua, aire, aceite y combustible, realizando tanto el control automático mediante PLC´s como las líneas y elementos necesarios.
Gracias a los campos cubiertos, tenemos gran experiencia en aislamientos acústicos, aerodinámica y coordinación de proyectos.
The Navirnet product catalog includes:
Engine parts – Pilot supplies – Aircraft parts – Avionics & Instruments – Flight Training – Building Materials & Kits – Ground support equipment.
Arrancadores para aviación, trenes, automoción y maquinaria grande diésel de minería y construcción.
Start Pac official distributor for Spain, Portugal and Andorra:
– Power Supplies
– Ground Power Units
– Portable Starting Units
Check our new model 6028QC Super Pac:
The new very compact and powerful Start Pac® 6028QC SUPER PAC (patent pending) utilizes our
proprietary Quick Change technology combined with a lightweight 50 amp (28.5VDC) power
supply. This portable complete all-in-one micro GPU allows for excellent 28 volt engine starts as
well as continuous power for powering up aircraft systems. This unit is a full 28VDC battery pack
and will provide superior starts on all electrically-started turbine engines. It has dual, redundant
chargers with a total of 7 amps 5 output and a recharge time of approximately 4 hours. The SUPER
PAC comes standard with the QC trolley and is an ideal alternative to larger traditional GPUs.Not
for battery charging.
Battery Module
• 26 amp hours @ 10 amp hour rate
• 2300 peak amps
• 86 Lbs./ 39 Kilos complete
• Dimensions: L 19.2" x W 7.5" x H 14", L 49cm x W 19cm x H 36cm
• Patent pending
• No sulfation issues
• QC Trolley
• Built-in chargers
Power Supply Module
• 28.5 Volts continuous
• AC Input: 110 Volts or 220 Volts
• DC Output: 0—50 Amps + 5%
• Continuous duty fan cooled
• Over-temperature protection
• Over-current protection
• Over-voltage protection
Special – model 6028QC Super Pac – ask us
All units are offered in models 24 and 28 volts.
HIDRAULIC POWER UNITS

            ASK US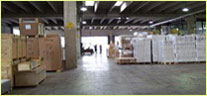 We are always open to negotiations. Please do not hesitate to contact us, we will be happy to help with all your aircraft and pilot needs.
Check our Start Pac catalog here